.AboutTop{ background-image: url('https://www.wanjashan.com/wp-content/uploads/2022/03/profilebanner01.jpg'); }
Flavor you can trust, brewed naturally
Wan Ja Shan Brewery has become one of the leading manufacturers of naturally brewed soy sauce in Taiwan and the United States, with worldwide distribution to retailers, restaurants and food processors.
Wan Ja Shan has been perfecting its soy sauce since 1945 and is the foundation for a selective line of delectable sauces. Our sauces give the full meaning to the name, "Wan Ja Shan", which translates to "Aroma to 10,000 Households".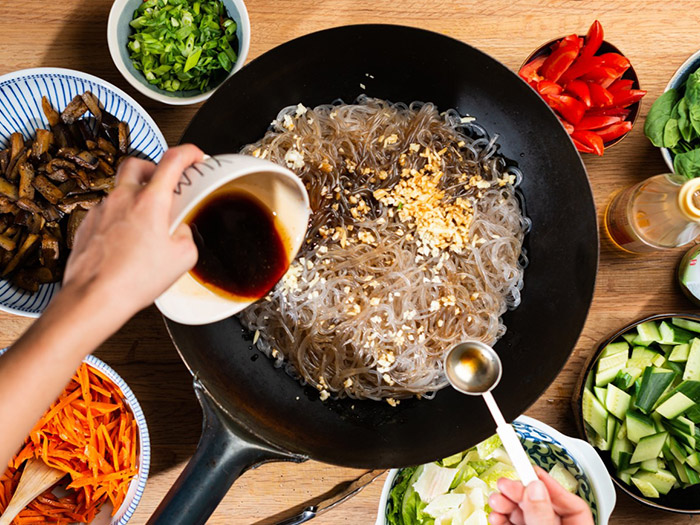 Crafted to complement a wide range of cuisines and enhance any type of dish, our savory condiments are ideal for barbecue, salad dressings, dips, and marinades. It works magic in recipes, yielding a vast array of creative menu possibilities as well as producing innovative results for many of the largest food processors and ingredient manufacturers worldwide.
Throughout its history, Wan Ja Shan is managed under three important principles of Quality, Sincerity and Service, which has created the foundation for success. Wan Ja Shan is committed to creating and upgrading the essence of traditional Asian sauces by introducing newer and healthier products for the increasingly sophisticated consumers worldwide.
To meet growing demands and popularity for natural foods worldwide, Wan Ja Shan uses premium and organic soybeans, wheat and salt. Wan Ja Shan has made additional investments in its facilities by manufacturing Non-GMO, Organic, and Gluten-Free sauces.